Praise for $10 Lobsters
Reviews, Announcements, Upcoming Events
This is a story about faith. Don't quit. There is hope. Thank you, Stephen Miller.
Maria Liza Binondo
Mr. Miller has creatively revealed the dynamic tension of friends seeking a Christ – centered life in a self – centered world. It is a great resource for study groups and discussion focused on the application of truth to contemporary life issues with grace and authenticity.
Rev. Jerry Anderson
$10 Lobsters
Available at Barnes & Nobles
Stephen Miller's novel, $10 Lobsters, is a very realistic story about being a young Christian in America today.
Sue Mocker
Author
The Hope Factor
I really enjoyed Stephen Miller's book and it's a must read for young Christians. It's about how God can use bad choices and situations to draw people's hearts to Him. An excellent book to use for discussion in youth groups about choices and how God can work out everything for our good.
Lindé Buter
Evangelist & Missionary
Mozambique
$10 Lobsters
Available at Amazon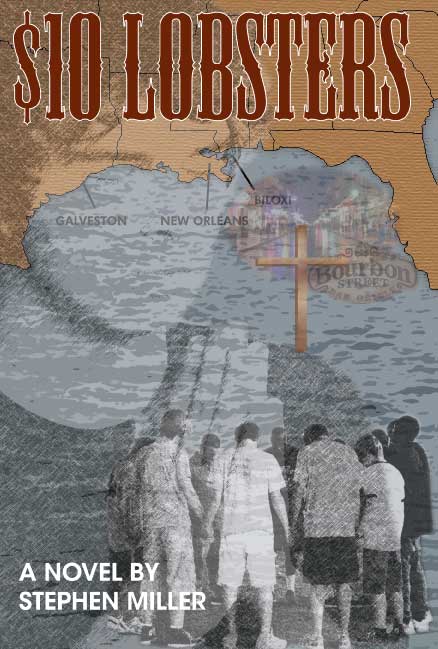 '$10 Lobsters' shows altruism during post-Katrina devastation Miller's novel following college kids' spring break-turned humanitarian mission gets new marketing campaign NORTH BEND, Wash. – Former newspaper reporter and editor Stephen Miller saw the devastation…
read more