Books
Published & Upcoming Works
'$10 Lobsters'
'$10 Lobsters' shows altruism during post-Katrina devastation.
Miller's novel follows college kids' on spring break-turned humanitarian mission.
NORTH BEND, Wash. – Former newspaper reporter and editor Stephen Miller saw the devastation Hurricane Katrina wrought when he went to the Gulf Coast region to assist in repairing damaged homes. The altruism he saw there, amidst the scenes of destruction, moved him to write "$10 Lobsters" (published by Xlibris), a novel that depicts a group of friends' personal and spiritual growth as they help those in need in the calamity's aftermath.
The story draws from Miller's experience in church missions to the Gulf Coast after Katrina, juxtaposed with his memories of his wild college years. It follows two college buddies who go with a church group during spring break to help repair damaged homes. Nothing goes as planned when they become distracted by parties and the thrill of being far from home and parents, all while dealing with a lost car, the police, heartbreak and a haunting memory.
"$10 Lobsters" addresses issues Miller has observed, namely how many Christians—most especially young people—have become skeptical about the church and God. It conveys the theme that no matter how uncertain and crazy life may seem, faith in a higher power will almost always lead a person to a better way. With this, Miller redresses the cynicism he has detected. To help deliver its message, the story introduces endearing characters: Peter King, his rich, spoiled friend AJ Vogel, Mrs. Carter, Linda Firth, and Heidi Nguyen. AJ and Linda are the "lost sheep" who need to be found. Peter and Heidi are college students who try their best to follow their faith amidst difficult times. Carter is the spiritual anchor of the story, who shares her love and wisdom with the others.
As these individuals struggle and help each other find the truth for their own lives, they reinforce the value of meaningful friendships, mentorship and faith, in readers who can easily connect with far-from-perfect characters. With its realistic portrayal of Christians and its empowering message, Miller's "$10 Lobsters" gives readers the assurance that, no matter what, God loves them.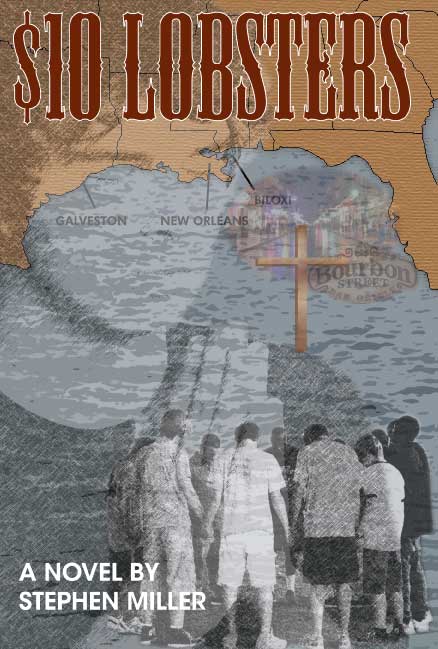 "$10 Lobsters"
By Steve Miller
Hardcover | 6 x 9in | 215 pages | ISBN 9781479745302
Softcover | 6 x 9in | 215 pages | ISBN 9781479745296
E-Book | 215 pages | ISBN 9781479745319
Available at Amazon and Barnes & Noble