CHRISTIAN AUTHOR & SPEAKER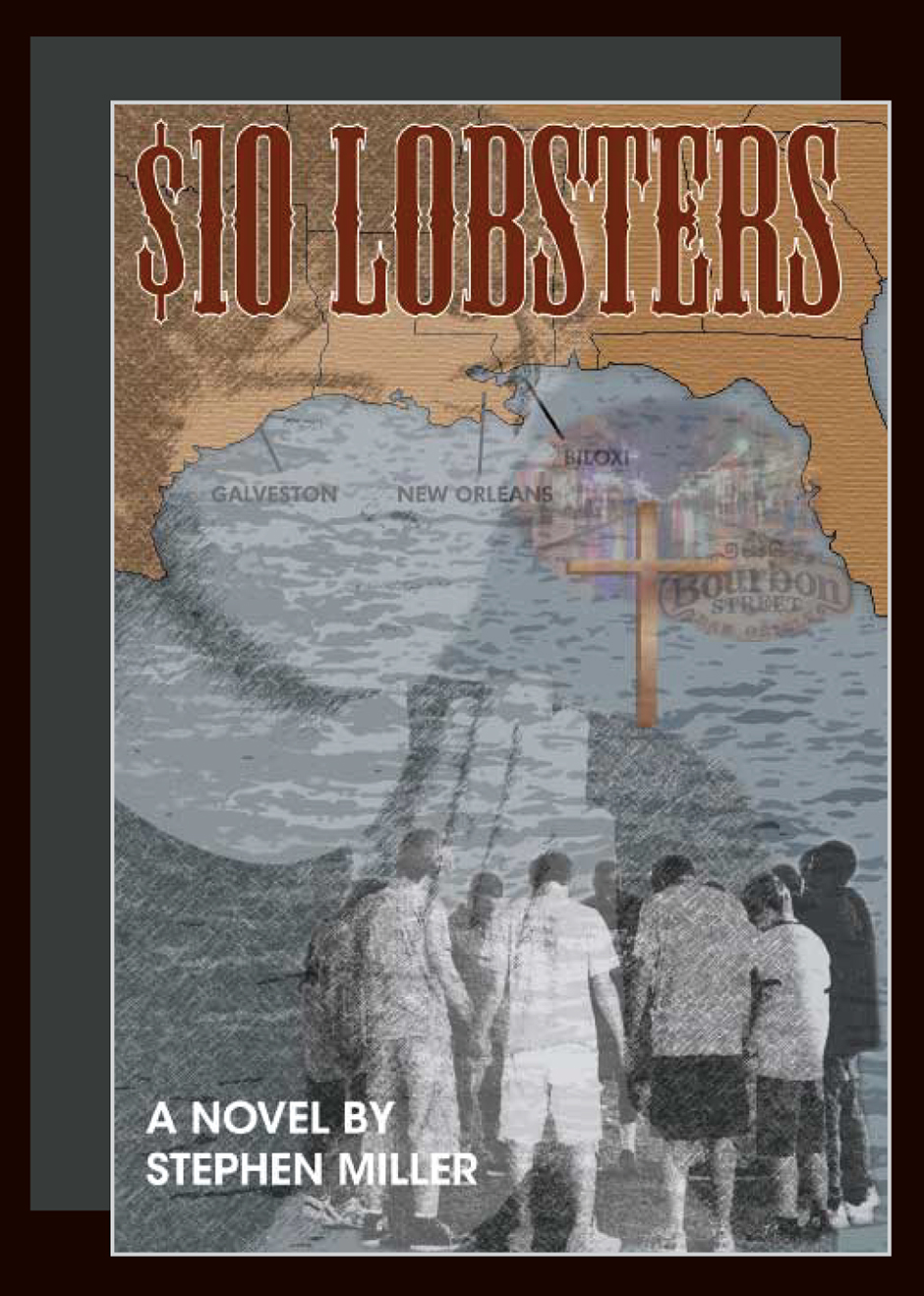 $10 Lobsters
August 29, 2009, Hurricane Katrina hit the Gulf Coast. During Spring Break the following year, two college buddies travel with a church group to the devastated region to help repair damaged homes.
Nothing goes as planned.
Late nights, girls, a lost car, police reports, a broken heart. What else could go wrong?
The novel introduces endearing characters: Peter King narrates the story; His rich, spoiled friend AJ Vogel is a source of frustration and embarrassment; There is also Heidi Nguyen, Linda Firth, and Mrs. Carter. As these far-from-perfect characters struggle and help each other find the truth, they reinforce the value of true friendship, while assuring the readers that, no matter what, God loves them.
Excerpt from Page 100:
"Pete, the vehicle that your buddy AJ took to wherever he went, has to be returned to the car rental agency tomorrow. I'll probably call the agency a little later to report the vehicle missing. Hopefully, they won't treat it as a criminal matter."
"Criminal matter?" That was all we needed now. It seemed like, with AJ, every day brought a new crisis.
Coming Soon!
Stephen's New Novel,
Watchman on the Wall
Stephen Miller was born in San Francisco. He studied creative writing and journalism at College of Marin in California, and also at Banff School of Fine Arts in Canada. He has worked as a reporter and editor for several newspapers in California and Oregon. He has served as an elder in two local churches and been on missions around the globe. He lives with his wife Trisha in the Cascade Foothills east of Seattle.
His Book $10 Lobsters has recently been published and received excellent reviews. It is available for purchase at amazon.com and Barnes & Noble.
Stephen Miller
Author
$10 Lobsters
Learn more about $10 Lobsters